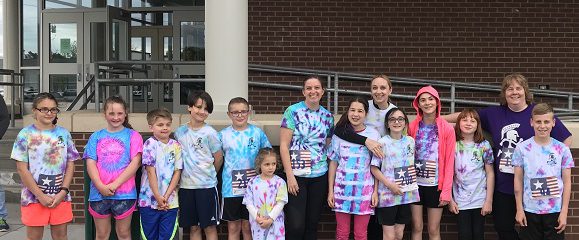 With the encouragement and support of Mrs. Jones and Mrs. Behr, several SSCS students who particate in SSCS's Run Club kids (along with their families) participated in Middleburgh's Sloughter 5k on Friday, May 24th. According to Mrs. Jones, "Everyone had fun and did a great job!" The following SSCS runners received awards: 0-9 males Tyler […]


The food drive organized by our SSCS National Honor Society exemplified the BIG HEART of our students, community and educators! The "other people matter mindset" was on full display and greatly appreciated! Thank you to all who supported this opportunity to be generous, by encouraging our kids to consider their neighbors' needs.  In total there […]

Food Science – 7th Place Joshua Bivins – Congratulations to Adam Euler and Adam Bartow for receiving an SAE grant. Individual Tool ID: 4th Place Tyler Smith – 9th Place Brady Law. Team of Tyler Smith and Thomas Reynolds 3rd Place. Quiz bowl team members did well making it into the 2nd round of questioning, […]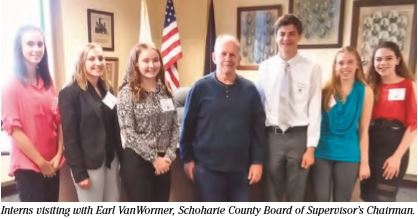 Seniors – Hailey Mahady, Abby Reynolds, Abby Vanburen, and Owen Rohac.  Please see Page 11 for more information.

On Monday 4/1, SSCS hosted Nancy Lynn, a noted author and motivational speaker. Ms. Lynn is the Chief Image Officer of The Polished Professional, and the author of The Young Polished Professional.   Ms. Lynn is a speaker, author and image coach. After graduating High School, Ms. Lynn attended Faulkner University and majored in Business. After […]

Colin Brown, Hali Abeling, Brendan Parrotti, Jayna Manko, and John Mercado.

SSCS Community, your active love of learning was on full display at the 2019 STEAM Expo, and your work was a model of the core values of SSCS – you were innovative, engaging, helpful, encouraging, and collaborative! Thank you for making the 2019 STEAM EXPO a wonderful event for our entire community! You have set […]